Each month we highlight one male stripper that has captured our attention and who we have already given a starring role in our fantasies. For March 2019 that male stripper is Brock Hard. This Kentucky boy is turning heads and stirring up a following.
It kind of happened all at once. About the same time that we started following him on social media, some of our friends and followers began messaging us about this hottie and his sexy stripper compadre Chad Vincent.
Male strippers like Brock Hard play an unspoken game with his fans. He provides a fantasy that entices the fans to explore. It usually starts out with visual cues such as showing a bit of skin or wearing a pair of underwear that accentuates his best assets. Of course, sometimes it may be wearing nothing at all. Follow Brock on social media and you'll see what we mean.
If you're one of the lucky ones, Brock has performed live at a nearby club. This means you've been able to participate in the fantasy experience one-on-one. If you're like us, you've been watching, chatting and most definitely tipping. And I know some of you have probably included a quick 'accidental' grope and maybe a couple of squeezes. Well, you did for as long as you were able to get by with it. We understand completely.
There are so many things to like about Brock Hard. He is first of all a crowd pleaser. He knows how to make the fans thirsty and they follow him to the different clubs. He is skilled at the art of tease. Follow his social media and see the pics that he posts. They show just enough to make you want to see more. And we want to see more of Brock Hard!
He has made appearances at Crossings in Lexington, KY. He has performed at Big Bar, Chill Bar and Tryangles in Louisville, KY. The folks at the Roadhouse Bar in Cookeville, TN are crazy about him. He made his Columbus, OH debut at Boscoe's. We're expecting to see him in many more locations before long.
You would think all of this attention might go to his head. We're happy to say that Brock is staying grounded. He is new to the world of the male strippers and loves it. He enjoys interacting with the fans and they obviously enjoy interacting with him. He's always ready to stop and take a selfie with the fans.
His snap chat is brockharden69
We recommend that you follow Brock Hard and explore your fantasies. Catch him live whenever and wherever you can. When it comes to Brock Hard, all I can say is get my dirty martini ready. I'll be sipping, watching, tipping and whatever else I think I can get by with. Special thanks goes to Daddy Rob in Kentucky for bringing Brock Hard to my attention. Until next time, support the bulge in your local clubs and tip those dancing boys!!!
update:
Brock Hard has retired from male stripping since this blog was posted.
---
Advertising
Stock Bar
---
Hot, sexy well-built nude male strippers featured every night.
Inexpensive with exciting and fun content.
No travel requirements or expense. Watch wherever you go with your phone.
Past shows and events accessible even when the bar is closed.
Get up close and personal with dancers in the jack-off room for no additional charge.
You can still tip your favorite dancers even when you are not at the club.
Click here and check out the sexy French Canadian male strippers at Stock Bar.
---

Photo Source: Michael Hill Digital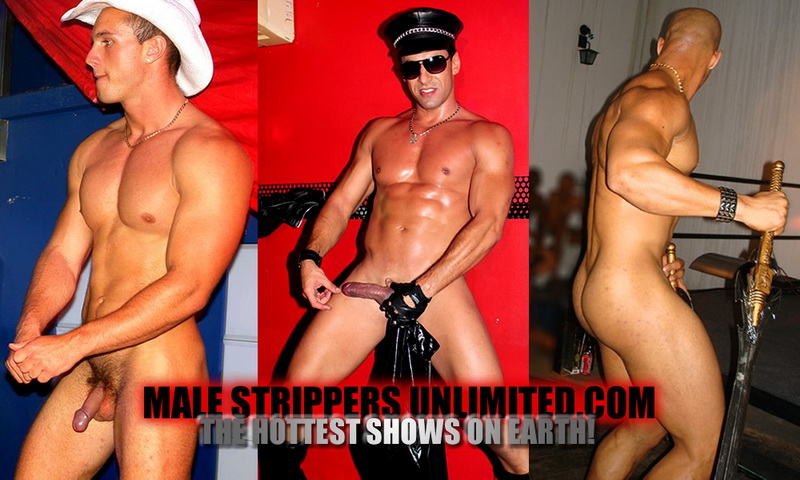 ---